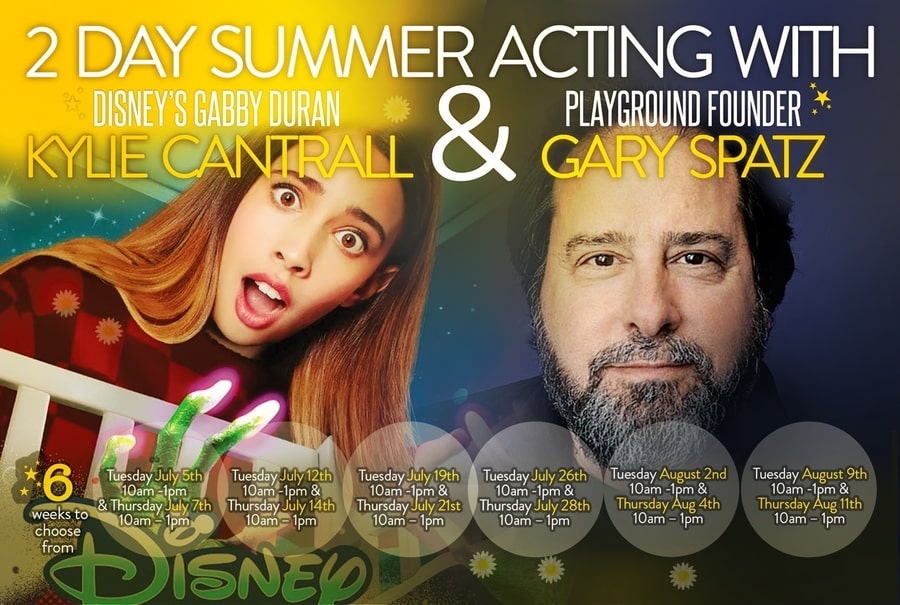 "Fun Activity For Kids"
Looking for a fun activity for your kid? Our acting program boosts self-esteem, confidence and it's fun. In person classes and online classes available. Request more information now!
*We respect your privacy. We do not share or sell personal information.
Special Guest!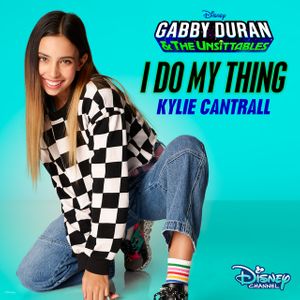 All summer programs include "Celebrity Day!" Meet and greet with Kylie Cantrall. Kylie Cantrall is an actress, known for Gabby Duran & The Unsittables (2019), Just Roll with It (2019) and The Toycracker: A Mini-Musical Spectacular (2016).There will be a question and answers session, you'll receive an autographed head-shot, and you'll be allowed to take photos too!
Location:
10390 Santa Monica Blvd #100
Los Angeles, CA 90025
Administration:
Phone: (310) 286-6770
Email: contact@theplayground.com
Dates & Times:
July 5th & 7th 10am – 1pm
July 12th & 14th 10am – 1pm
July 19th & 21st 10am – 1pm
July 26th & 28th 10am – 1pm
August 2nd & 4th 10am – 1pm
August 9th & 11th 10am – 1pm
Age:
Ages 6 – 8 (kids)
Ages 9 – 12 (preteens)
Ages 13 – 17 (teens)
Pricing:
Pricing depends on your kids age and skill level. Use the contact form above to request more information.

Fun Activity For Your Kids
Activity For Kids in Los Angeles
Young acting classes are currently underway for kids looking for a fun activity year-round, or this summer. The young kids enrolled in our programs are usually looking for a fun activity, and the parents are looking for something fun and educational for their kids. At The Playground, we teach kids:
Audition preparation
Scene study
Script analysis
Character commitment
Development
Improvisation techniques
Relaxation
Concentration skills
Commercial techniques and much more!
Our First Rule: Have Fun
The most important part of our program is for kids to have fun. We put great effort in helping kids realize how important it is to enjoy acting and look at it is a fun weekend activity. If initially guided with care and patience, a young child can lay the foundation for their adult life which includes developing leadership skills, self-confidence, and team work.
How to Slate
Slating means to state your name and age. Slating is the first thing that kids do naturally in school. During our program, the director gives kids the instruction to stand at a spot in front of the camera which is usual marked. It's just like auditioning for a movie role when the director will ask the kid to slate a couple of things such as their name, age, the role they're auditioning for, and sometimes even the purpose of why they want that role.
What you have to do is look straight at the camera and carefully, as well as fluently, slate whatever the director asks. If the director asks you any other information to slate, slate that as well. After your slate, the director might ask for "profiles." To give a profile, stand in front of the camera, turn to the left side and then to the right side.
What Does The Slate Provide?
Your slate provides the director with crucial information about your capabilities. Most of the reasons why a director goes through your slate is based on whether you physicality fit the role you are auditioning for. Your slate, your presence, and how you appear on camera is considered afterwards. Just by saying your name, age, and passion seems exceedingly simple, but provides crucial information about your self-confidence and personality.
Reading Scripts
Reading scripts is a fun activity for kids, but also improves their reading comprehension. Typically while auditioning for movies, a child will be asked a few questions and to do a simple script performance. Most of the time, the tryout director will have children do these performances more than once or perhaps until they get a good performance. It will be entirely up to the tryout director if the actor performs on the same script or change it entirely. The tryout director will test your child's capabilities by telling them to act happy, sad, mad, play with some toys, or eat something to get a better better understanding about the child's talent.
Why Are These Activities Important For Kids?
As with every kind of audition regardless of what it's for, it is near impossible to accurately determine what a director is looking for in an audition. However, that's not the case at The Playground. Our directors are looking for one simple thing which is kids that are having fun, and that are full of enthusiasm.
Our tryout directors are looking for candidates that have the motivation to be better, are enthusiastic, are willing to have fun, and have the ability to work with others as a team. This activity focuses on building teamwork. The reason acting classes productive activity for kids is because are taught how to listen, follow instructions, and get used to speaking in front of large crowds.
We teach your child how to present themselves with confidence and how to make a valuable first impression. That's why our acting program is more than just a fun activity for kids, but also teaches valuable life skills. This is a skill that won't only benefit your child if they decide to take acting seriously, but will also prove helpful throughout their life. Contact us today to learn more about other fun activities we have for kids at The Playground in Los Angeles.
Fun Activity For Kids and Teens